Did you know that there are more career opportunities for carpenters in Australia? According to a recent report by the Labour Market Insights Australia, the majority of Australian carpenters (122,200 out of a total of 138,000) are employed in the construction industry. The construction industry is predicted to grow further in the coming days.  
This is great news for those aspiring to become carpenters. As more and more people are interested in this wonderful occupation, many are curious about the financial benefits of having a carpentry job. So let us learn about how much carpenters earn in Australia.
Demand for Carpenters in Australia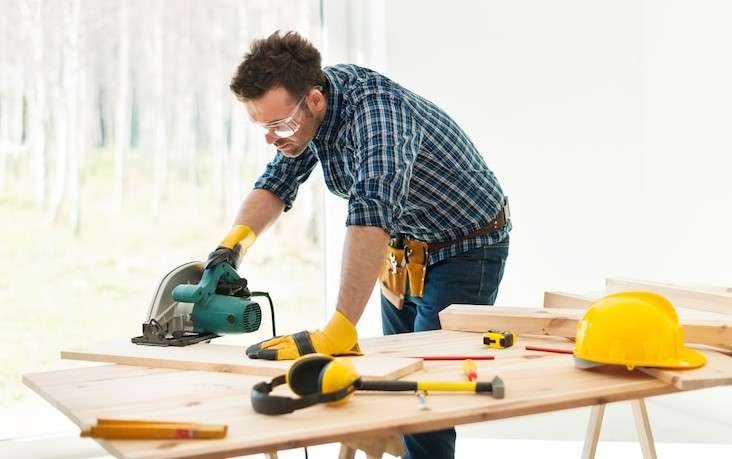 In 2022, the Australian Bureau of Statistics (ABS) showed that there is a severe shortage of skilled workers. The number of workers in short supply is quite shocking—nearly 150,000! Following the COVID-19 pandemic, this shortage is disrupting the overall economic recovery of the country. As a result, businesses are on the lookout for qualified carpenters.
Another reason behind this scenario is that a growing number of Australian youths want to avoid manual labour. Instead of pursuing a trade occupation, they are choosing 4-year degrees at universities. Therefore, there is a huge demand for qualified carpenters all over the nation.
How Much Do Different Types of Carpenters Earn?
The Jobted website has a rough overview of how much carpenters earn in Australia. On average, Australian carpenters earn a little over $62,000 annually. The average starting salary is around $41,000. But depending on the position, an experienced carpenter can even earn over $90,000. 
Carpenters can be classified in many ways. But when it comes to pay, we can broadly categorise them into the following four (04) categories:
Apprentice carpenter
Formwork carpenter
Self-employed carpenter
Carpenter foreman
Let's learn more about these roles and the pay you can expect from them.
1. Apprentice Carpenter
This will be the first step in your career as a carpenter. Apprentice carpenters are those who are in an apprenticeship. In this phase, they learn about the art of carpentry from licenced master carpenters. The basic tasks of an apprentice carpenter are:
Understanding blueprints
Learning about basic techniques like measuring, cutting, assembling, etc.
Observing and helping the master carpenter
As an apprentice carpenter in Australia, you can expect to earn almost $40,000 a year.
2. Formwork Carpenter
You must have seen forms and scaffolds on construction sites. Well, it's the formwork carpenters who work on these structures. These carpenters are more closely involved with the construction industry. Moreover, construction sites across different regions of Australia have some requirements. For example, you need a White Card to work on a site in the Australian Capital Territory (ACT). Common responsibilities include:
Reading and working with building plans
Erecting supportive structures
Working with various materials such as metal, wood, plastic, etc.
Using techniques like measuring, joining, and cutting on a regular basis
Though it is a physically demanding job, you can earn over $70,000 annually. Plus, the construction industry is growing, as mentioned before. So you can definitely take a look at this role.
3. Self-employed Carpenter
With adequate industry exposure, you can try the self-employed route. Carpenters choose to become self-employed for various reasons. Some of the common reasons for leaving conventional jobs are job security, fixed salaries, and limited freedom. You can work in various specialised sectors as a self-employed carpenter, such as:
Framer
Roofer
Ship carpentry
Rough carpentry
How much you will earn will totally depend on your reputation and projects. On average, self-employed carpenters can make over $75,000 a year.
4. Carpenter Foreman
When you have years of experience working on numerous reputed projects, you can become a carpenter foreman. This is a managerial role where you will need extensive knowledge of the overall industry and carpentry skills. This job can be challenging for some. But you will enjoy greater rewards in this position. A typical carpenter foreman has to do the following:
Managing other carpenters in a project (construction or carpentry)
Train the staff
Procure project materials such as wood
Procure the required tools and machines
A carpenter foreman in Australia will earn, on average, around $80,000 annually. This is a lucrative career path and the goal of many carpenters in the country.
Certificate III in Carpentry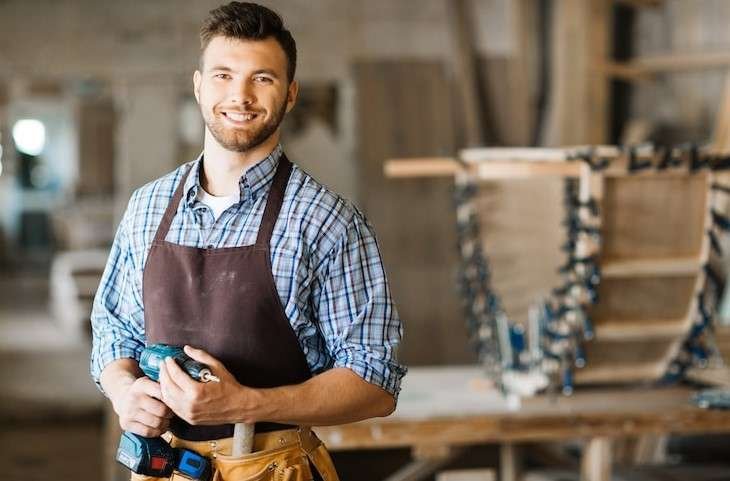 Recognised Training Organisations all over Australia offer carpentry qualifications. One of the most common courses in this field is Certificate III in Carpentry. This certification is one of the basic requirements of licencing bodies. A certificate will officially recognise your skills. Moreover, you will learn about various topics in a course like:
Using carpentry tools and equipment
Measurements and calculations
Work hazards and prevention
Workplace communication
You can pursue more advanced qualifications after having sufficient experience in this sector.
Conclusion
Now you have an idea of how much carpenters earn in Australia. However, don't rush when choosing carpentry or any other occupation. It's best to study other major factors along with the pay. Carpentry jobs are physically intensive. You should choose this career path only if you enjoy the work. 
However, the life of a carpenter can be exciting as well. You can transform your creative ideas into real life structures in this occupation. But remember that a recognised qualification will add huge value to your portfolio. Advanced qualifications will let you apply for better-paying roles.
We wish you good luck in your career journey.