Working as a construction worker or supervisor can lead you to the designation of construction manager, which is a long process. Sometimes it takes year after year to become a project or construction manager. Meanwhile, most of them can't reach that position as the manager post is limited and reserved for the best employees.
Thinking of that, you have years of experience in the construction industry; now, you want to switch your position to a higher level. But as a construction worker or supervisor, you may not know what the requirements are necessary to coordinate that particular induction? And the job responsibilities that are waiting for you to fulfill beneath that position. So, there are some steps to follow as you can't jump into that particular position without having those initial legal procurements to become a construction manager. So, suppose you are ready to go beyond your current role and confident enough to uphold the responsibilities as a construction manager. In that case, you must read further to know more, how to become a construction manager in Australia.
Career Opportunities as a Construction Manager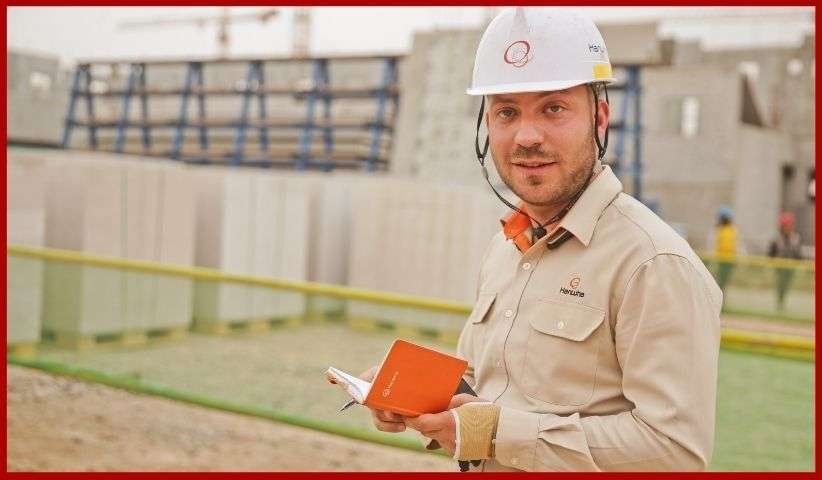 Getting the qualification of construction management will cover a wide range of areas, including commercial, industrial, residential, and contract administration industries. You can furnish your career anywhere in Australia or even in an overseas country as a construction manager. Many builder's companies have at least 1-2 construction managers who are assigned to conduct the direct approach with the clients or the building owner. Still, there are more job fields as a manager in the construction industry.
Here are some corporate sectors that have employment as a manager include:
Facilities Manager
Construction Project Manager
Brookfield Multiplex Built manager
Complex hall/mall Constructions
Home and Industrial Consulting Engineers
Lendlease Manager
Prebuild Designers
Maintenance Manager
How to Become a Construction Manager: Qualifications and Requirements
To become a construction manager, you must have the proper qualification and should meet the training requirement. In addition, the candidate must have years of construction job experience and outstanding knowledge for large construction firms to get the position. Along with those, one must have a bachelor's degree or educational qualification in the related field. Defining every individual at work, an applicant should meet all the mentioned qualifications and requirements to sign in as a construction manager.
Educational Qualifications
One should have a bachelor's degree in building science or civil engineering and relevant subjects to get the manager post in the construction industry.
Construction managers should have a post-graduation degree or bachelor's degree in construction science, construction management, architecture, or engineering.
Many courses in a relevant 4-year bachelor's program include construction accounting, hazard management, green building, fundamentals of project management, project scheduling, construction law, and blueprint reading.
Get certificates from many colleges as they offer construction management or construction technology of two years programs. Having an associate's degree combined with work experience is typical for managers who supervise smaller projects.
An apprenticeship or internship qualification under a construction firm will give some additional preferences, which is an excellent way to turn into the construction industry. Moreover, people who have an RPL qualification in Diploma of Building and Construction (CPC50220) will get extra privileged to apply for a construction manager post in Australia.
Companies increasingly prefer candidates to hold construction management practice to have a master's degree in building science or civil engineering and relevant subject background.
Training and Skills Requirement
The supervisor or assistant construction managers are typically hired as subordinates and work under the guidance of an experienced manager. The aforementioned training period may last several months, depending on the firm get the preferable seasons.
Construction managers must be able to give direction and delegate tasks quickly. It is highly recommended that strong communication and interpersonal skills are similarly critical to apply in a construction management position.
Construction Project Managers must be specialized people in multiple sectors, including planning, management, and execution of construction projects. Therefore, exceptional managerial skills are also vital components for this position.
A job applicant should have strong communication skills to make a good impression on the clients and organizational maintenance skills for the best outcome.
Some additional skills may add extra value to consider in the job's shortlist as a construction manager including,

Need vast knowledge of building and construction sites.
Leadership qualities to manage line workers.
Time management skills and deadlines.
Excellent verbal interaction skills.
Ability to use the problem-solving initiative.
Tasks and Duties of a Construction Manager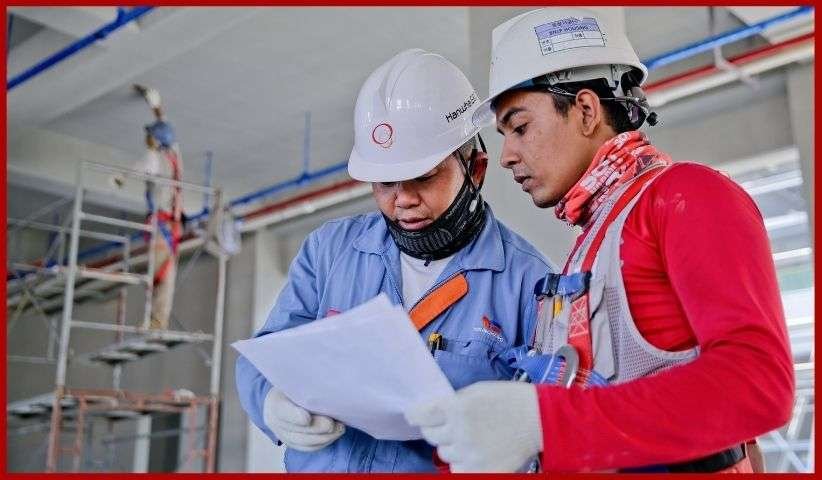 One of the main tasks is to make direct connections with Architects, Engineering Professionals, and other professionals for any building project.

Organize and coordinate with labor resources, and procurement and delivery of construction materials and equipment maintaining on track.
Managing project progress and adapting work as per the requirement of the clients, and ensuring all the tasks are working on the line.
Stand observation to operate and lead the overall project on every incoming and outgoing project documentation and task.
A manager is responsible for keeping track of construction drafting, requisition submitting, and reviewing project tenders on board.
Help with risk management and designing risk mitigation plans for the ongoing or upcoming construction project.
Draw the inspection lines and interpret architectural drawings and specifications under conditions and terms of clients.
Be attentive with conducting project reviews and collating detailed reports for clients and stakeholders from time to time, also arranging building inspections along with local authorities.

Finalize the deal and negotiate with building owners, property developers, and subcontractors involved in the construction process to ensure projects are going according to the schedule and within the budget formation.
Among all the duties, there are other things to ensure the attachments of building legislation and performance standards, quality assurances, cost, and safety terms.
Managers specialize in managing key activities involved in construction projects, including booking surveyors and technical personnel, purchasing equipment, ordering materials and checking plans, as well managing operational programs, people, and funds.
Conclusion
Based on your work experience, skills, appearances, and educational qualifications, you may concrete your career as a manager in the building and construction industry. Besides, some skills are essential to becoming a construction manager, and those will help pick an interest for a shaped career in other areas. So far, we have covered all the qualifications and skills preferences to become a construction manager. Now it's your turn to develop your qualification as per the requirements.