If you're someone who wants to avoid a nine-to-five desk job, a career in the construction industry could be a great option. The construction industry is one of the most booming sectors in Australia. Recent statistics have shown a severe shortage of skilled builders and other construction workers in the country.
The life of a construction worker is challenging and exciting. The financial benefits are decent as well. You'll get to meet some amazing people and work on various projects. Besides, you can even choose jobs from different states.
However, there are various requirements for working in this industry. The whole thing can be confusing for those aspiring to pursue this occupation. So let's go through the FAQs about a career in construction work in Australia.
Demand for Qualified Construction Workers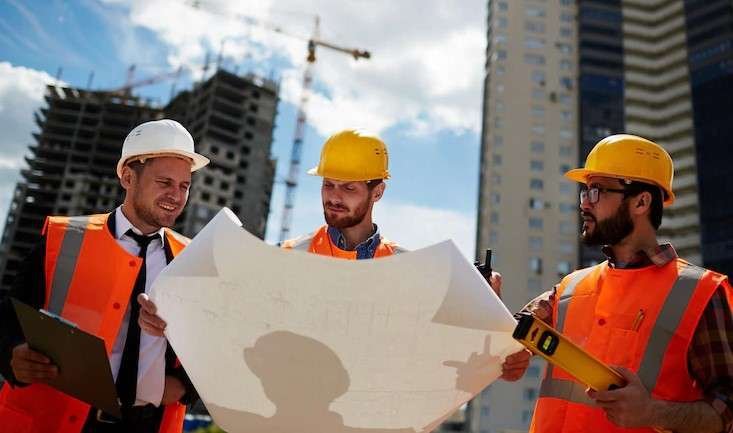 Did you know that construction workers are in high demand in Australia? According to the Australian Bureau of Statistics (ABS), 28.5% of the total vacancies in the nation have been reported by construction businesses. (August 2022)
Construction jobs are generally well-paid. This is mainly because of the lack of skilled tradespeople. In modern-day Australia, the younger generation wants to avoid jobs involving manual labour. As a result, this sector provides a fantastic opportunity for serious aspirants. In the next section, we'll discuss the FAQs about this work.
FAQs About Working in Construction Jobs
Here, we will list the most common questions regarding construction jobs in Australia. The questions will cover a range of topics such as job requirements, certifications, job descriptions, etc. Let's explain the FAQs, shall we?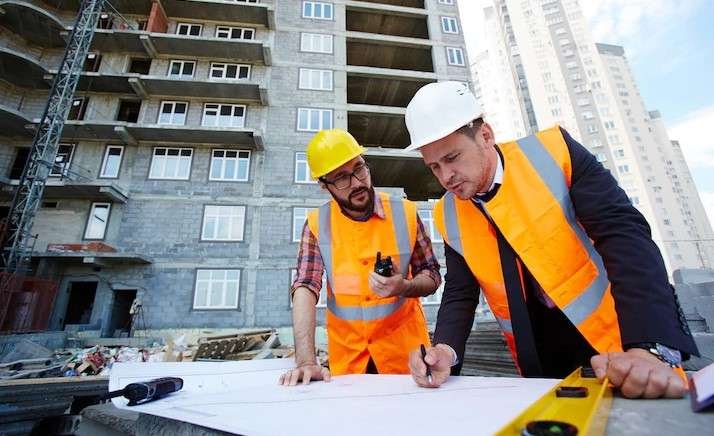 1. Which Basic Skills and Qualities Do You Need?
As mentioned before, construction jobs are challenging. It's a physically demanding occupation. You often have to lift and push heavy objects. You might operate heavy tools and machines as well. So you have to deal with different tasks along with some workplace hazards. To work safely and effectively, you should develop some personal qualities and skills, such as:
Good physical fitness
Excellent communication
Basic mathematical and language proficiency
Ability to work in a team
By working on these qualities and skills, you will definitely have an advantage in your career.
2. What are the Main Requirements for Construction Jobs?
Apart from unskilled roles like cleaners or traffic controllers, most jobs will have strict entry requirements. These regulations are very important. They ensure the quality of construction work in Australia. Let's take a look at some of the major requirements:
Completion of basic education (Year 10)
Apprenticeship under a site manager
A recognised qualification like a Certificate IV Building & Construction
Having your own personal equipment (if the employer does not provide it)
A detailed resume
You will need specialised qualifications for specific roles that involve bricklaying or carpentry. Moreover, different employers will have different requirements.
3. What are the Licencing Regulations in Australia?
Depending on the state or territory, licencing regulations differ in Australia. However, most regions will have some common licencing requirements for builders. To get a licence or permit, you should have:
Relevant work experience (2-7 years depending on the region and the type of license)
One or more recognised certifications, such as a Certificate IV Building & Construction
References from licenced builders you worked with
In some states, you need to pass a written test as well. Please contact the regulating bodies for up-to-date information.
4. What are the Main Job Responsibilities?
As a builder, you will have many responsibilities. Your responsibilities will depend on your individual role and the project. Certain roles will have more specialised duties. Some of the main job responsibilities of a construction worker are:
Working on building construction and repair
Reading and interpreting building plans
Using construction tools and machines efficiently
Coordinating with other team members (plumbers, electricians, carpenters, etc.)
You also have to maintain safety regulations on the construction site. You should have a sound knowledge of the building materials and techniques.
5. Where Can I Find Job Openings?
Today, it's much easier to look for construction jobs in Australia. There are multiple platforms to find openings. We recommend the following ways:
Job search engines
Work agencies
Word of mouth
Networking on social media
Remember, it's best not to rush the process. It's important to stay patient while seeking jobs. Waiting for some time can help you get a suitable position with attractive remuneration. It's best to compare the benefits and expectations of different jobs. This will come in handy in the decision-making process.
6. How Can I Progress My Career in This Industry?
There are awesome career prospects for builders and other workers in Australia. It's important to improve your connections and reputation. You should also be knowledgeable about the latest trends. With adequate experience and additional qualifications, you can apply for higher-paying positions. Let's look at some of these options:
Construction project manager
Building Designer
Building Surveyor
The workload and extra responsibilities will vary according to the role. Some positions are more challenging than others.
Conclusion
Now you know the answers to the FAQs about construction work in Australia. Our explanation should give you a better idea of the opportunities in this sector.
As a construction worker, you should learn to love your work. A combination of passion, hard work, qualifications, and learning can skyrocket your career in the industry. Therefore, keep working on yourself and take little steps to improve your skills every day.