Are you considering a job in the construction industry? Choosing this option would be a wise decision. It's an exciting time to be in the industry, and the future seems bright. However, there are so many jobs to choose from that it might be difficult to figure out which one is best for you. In this blog, we explore the difference between a builder and a construction manager. Here's a brief breakdown of what each one accomplishes. On top of that, we'll let you know how to get there. By the end of this article, you should have a better notion of what job route you want to pursue.
Builder VS Construction Manager
This part explores a brief breakdown of the primary difference between a builder and a construction manager. Let's have a look at this part.
Who is A Builder?
A builder is a specialist with formal academic training and registration who is tasked with overseeing the design, construction, and ongoing maintenance of structures for the benefit of the general public. The phrase is a generic one, and most of these workers are largely characterized by the precise level and sort of job they do, rather than the general term.
Who is A Construction Manager?
A Construction Manager is a professional who oversees the day-to-day operations of a construction firm or a construction department inside a larger organization, all while reporting to the company's general manager or other senior executives. A construction manager will l be in charge of making certain that a building project is finished safely, on schedule, and within budget.
What is A Builder's Role?
Residential, industrial, and commercial are constructed by builders. They provide renovations, excavations, and demolitions. Builders do specific tasks in the building sector, such as physical work and machine operation. A builder's task varies from month to month. You may be working on a modest residential unit one day and a multi-story office complex the next. Numerous builders work independently. Self-employed builders must obtain their own materials. Additionally, they are responsible for worksite cleaning and the safety of their employees.
What is A Construction Manager's Role?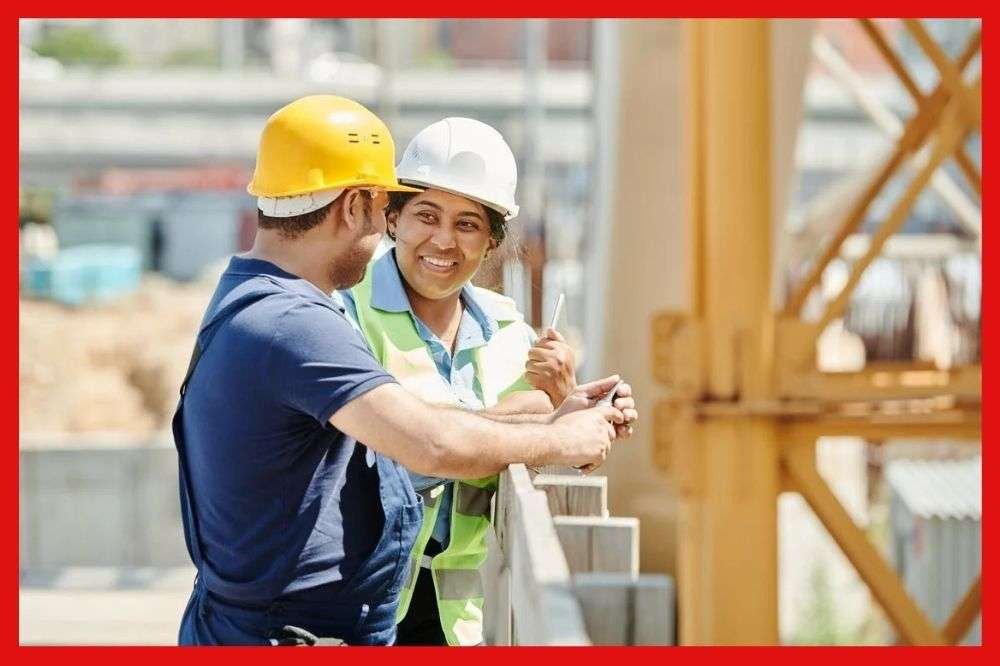 A construction manager frequently referred to as a building project manager, is responsible for monitoring and overseeing certain areas of the construction process. They carry out some of the same physical responsibilities as construction workers. They are, however, frequently in charge of allocating responsibilities and monitoring builders and laborers. Construction managers are responsible for ensuring everyone's safety on the construction site and following occupational health and safety requirements. Many people enroll in a construction management course to ensure they have the essential skills. Let's have a look at the course Diploma of Building and Construction.
Advantages & Disadvantages of A Builder
Those who work in the construction industry are required to put in a lot of physical effort. Because they are mainly onsite, they may spend all of their time outside. If working in an office all day bores you, being a builder will be a welcome change of pace. When it comes to construction, the consequences might be terrible for everyone involved. All kinds of injuries are possible here, from minor muscular strains to more serious ones.
As they are self-employed, builders face a degree of risk in their work. Profit or loss will be determined by the success or failure of each project. As an alternative to traditional work, self-employment has its advantages. All three aspects of a construction project are completely in the hands of the person doing the building.
As a career, working as a builder has both advantages and disadvantages. In Australia, a builder can expect to earn $1,800 per week for working 40 hours per week. Nevertheless, if your company is successful, you may earn two times as much! This isn't the highest-paying position, but you can always move up to something more profitable when the time is right. Builders have the ability to rise to the position of senior builder or manager of construction.
Advantages & Disadvantages of A Construction Manager
A construction manager has a wide range of benefits. It's less demanding on the body than being a builder. You're less likely to get wounded on the job if you spend a lot of time at an office. Increased responsibilities and stress are a drawback to taking on more duty.
Most of the time, construction managers are employed by a corporation. Whatever the project's financial success or failure, they will always get a defined salary for their efforts. For 40 hours a week, a construction manager's salary is around $21,00 in Australia, which is higher than that of a builder. Benefits like sick pay and yearly leave are also available to construction managers.
If you're up for the challenge, a career in construction management might be a good fit for you. Because it is a more complex function, this career has more staying power in the shifting construction industry.
Final Words
Do you want to work in the construction industry as a builder or a manager? Both solutions have their advantages and disadvantages. A builder's salary is lower than that of an office worker, but he or she enjoys more flexibility and less stress. As a construction manager, you're expected to handle more. On the other hand, the pay and working conditions there are significantly improved. So, this is your decision. In this blog, we include the difference between these two important jobs. If you really want to pursue this job, then grow your skills by doing an important course on the Diploma of Building and Construction.