There are many of us who love painting and decorating walls. For some, it's just a chore or hobby. Others want to build a solid career as professional painters. We've been getting many queries about the feasibility of this career option. One of the biggest questions is how much one can earn by working in these jobs.
'Painting Trades Worker' is the official term for a professional painter and decorator in Australia. This skill is on the list of Medium and Long-term Strategic Skills (in short, MLTSSL). Therefore, there is a good demand for skilled painters and decorators in the country.
Let's learn more about how much professional painters earn in Australia. We'll give a rough overview of the most common roles and their annual salaries.
Prospects for Painters and Decorators in Australia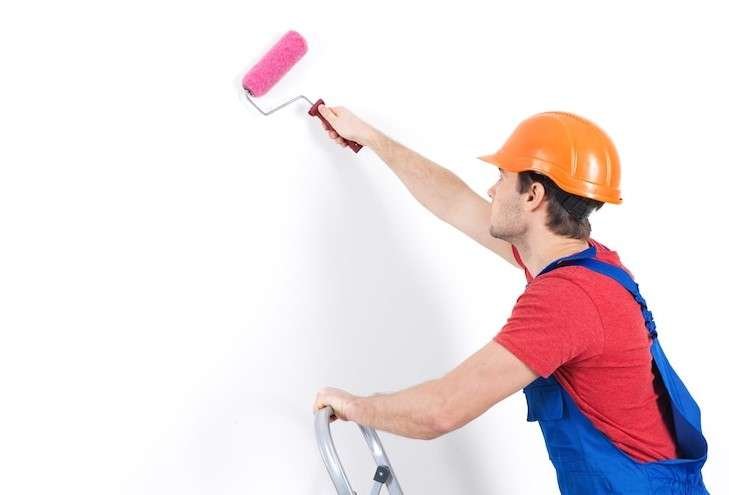 The Australian construction industry has experienced rapid growth. With the increasing number of homes and buildings, businesses are actively seeking qualified workers. Besides, painters are frequently employed on renovation projects.
You can easily find a job if you are well versed in various techniques and methods. You can even start your own business and become self-employed. A basic certification opens up many possibilities for painters. Some painters pursue advanced qualifications after having sufficient work experience. Then they apply for more exciting positions in the industry.
How Much Can You Earn in Different Painting Jobs in Australia?
As mentioned earlier, skilled painters are in high demand. However, reputation is a crucial factor for long-term success in this sector. Expert painters and decorators will get more priority and higher-paying assignments.
Besides reputation and experience, the pay also depends on the specific role. Certain roles have better remuneration compared to others. It's helpful to understand different roles and their salaries. We have collected the salary information from the 2022 estimates of Talent.com and the Economic Research Institute.
So let us go through the most common roles to find out how much professional painters earn in Australia.
Painter and Decorator
In this role, you have to apply paint, finishes, and other coatings to various structures. The structures will range from commercial buildings to private properties. As a painter and decorator, you have to work on both the interiors and exteriors. Your main goals will be the beautification and maintenance of the structure. Important responsibilities include:
Selecting the perfect color according to the client's specifications
Identifying common building materials and painting media
Using different tools (brushes, heat guns, scrapers, etc.) and techniques
Properly applying wallpaper
You can expect to earn around $60,000 a year in entry-level positions. With enough experience, you will earn $70,000 a year on average.
Spray Painter
As a spray painter, you have to operate a spray gun. Using this tool, you have to spray protective or decorative paint on different surface types. This job requires working with chemicals. Some of these chemicals can be potentially harmful, so you need to maintain safety practices and equipment. Let's go through the main duties of a spray painter:
Preparing the surface before the application of paint
Choosing the right mix of liquids
Ensuring that the coating is even
Cleaning the equipment after every job
The average annual salary of a spray painter is almost similar to that of a regular painter and decorator. You can expect a similar entry-level salary for this job. However, the demand for spray painters is not the same in every region.
Painting Supervisor
Painting supervisors monitor and coordinate the work of a team of painters and decorators. So you need to handle more managerial duties in this role. You need sound technical knowledge and rich work experience as well. Usually, these jobs are offered to advanced painters with a strong portfolio. In this job, you have to:
Understand the client's needs
Plan the entire painting project
Delegate tasks to the team members
Observe the team and their activities
Give important suggestions to the workers and the client
The financial rewards of these roles are very attractive. Therefore, this is the dream job of numerous professional painters in Australia. In this role, you can earn around $100,000 a year, sometimes even more.
Certificate III in Painting and Decorating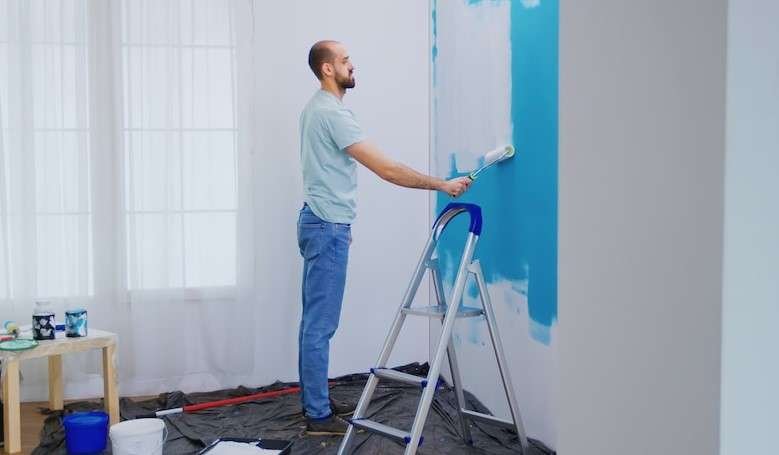 Formal training is not mandatory for becoming a painter in Australia. However, qualifications like a Certificate III in Painting and Decorating will add more value to your career. Your skills will be certified, and businesses will be more likely to hire you. Moreover, you will obtain useful practical knowledge on various topics, such as:
Painting techniques (preparing the surface, applying paint or wallpaper)
Painting tools (brush, roller)
Different media (colors, coatings, finishes)
Workplace safety
We highly recommend getting a qualification from a recognized institution. Numerous Recognised Training Organisations (RTOs) all over Australia offer professional painting and decorating courses.
Conclusion
A career as a painter and decorator can be a very enjoyable journey. This job will give you the opportunity to meet different industry experts. There are amazing career prospects for experienced painters and decorators. Whether it be a job on a construction site or your own business, the opportunities are exciting and financially rewarding.
We hope that you now have a clear idea of how much professional painters earn in Australia. With dedication and the right qualifications, you can do very well in this field. Before choosing a job, evaluate its overall benefits, pros and cons. This will help you to land a job that suits you the most. All the best!