Many Australians want to become builders to start their careers. These jobs, like most jobs in the construction industry, are challenging but financially rewarding. Besides, it's a great option for those who want to avoid long hours at desk jobs.
Recently, the Australian Industry and Skills Committee revealed amazing data regarding the growth of the construction industry. It has been predicted that in the next 5 years, the sector will grow by 2.4% every year. Therefore, there's no doubt that you can build an awesome career as a builder.
We have been getting a lot of questions about how much builders earn in Australia. So today, we'll explain how much typical Australian builders make in a year.
Demand for Builders in the Australian Construction Industry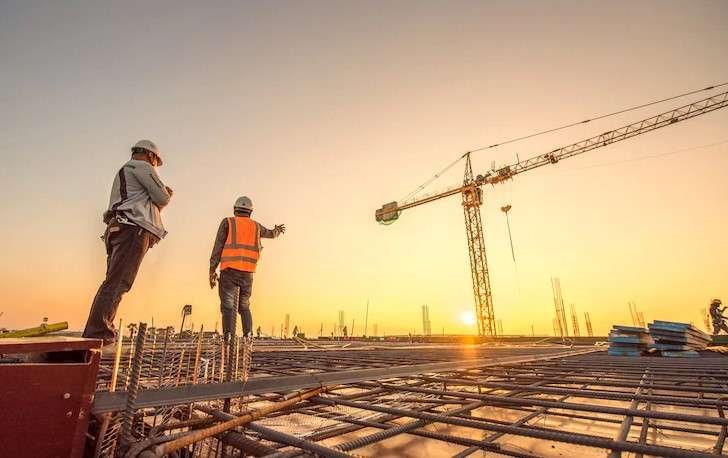 The Housing Industry Association released a trade report in early 2022. In this report, the shortage of skilled workers in the building sector has been demonstrated. This crisis has led to an increased demand for qualified builders in the country. The high demand for builders also means that better pay and more jobs are available.
How Much Do Builders Make Based on Their Roles?
On a construction site, workers can be classified into various roles based on their responsibilities and expertise. The most common roles are:
Concreter
Civil construction worker
Carpenter and joiner
Plumber
Construction Manager
Building Inspector
Building Estimator
The wages will differ due to various factors. We'll go through the job descriptions and the estimated salary ranges for each position. We have used the latest data from Talent.com as a reference. So let's go through an overview of how much builders earn in Australia.
1. Concreter
Using concrete and other materials, concreters mainly create foundations for building structures. They work on the construction of footpaths, stairs, and walls as well. Other major responsibilities include:
Repairing concrete structures
Pouring, finishing, and levelling operations
Demolition of small structures
Depending on your experience, you can make anywhere between $70,000 and $95,000 a year as a concreter.
2. Civil Construction Worker
Civil construction workers are those who work in large teams to build public infrastructure such as roads, dams, and bridges. They are also involved in the building of large-scale projects like airports. Due to the complexity of these projects, there are specialised civil construction workers concentrating on:
Drafting
Steel work
Earthmoving
The annual salary range of most civil construction workers is similar to that of concreters.
3. Construction Manager
Construction managers supervise an entire building project. As a result, they have a diverse set of managerial duties. Some of the typical duties of a construction manager are:
Managing a team of workers
Planning the budget and overall strategy
Communicating with the clients, contractors, etc.
Ensuring the safety regulations on a site
Many builders choose this option after getting decent experience in the industry. But the enormous duties of this role can also be challenging to some. In Australia, experienced construction managers can earn almost $200,000 a year.
4. Building Inspector
A building inspector ensures that the building codes and regulations are being followed on a construction site. They also make sure that structures adhere to specifications in the contract. In this role, you have to:
Examine the site
Communicate with other construction teams
Evaluate and compare the findings with the regulations
On average, entry-level building inspectors earn around $90,000 a year. Experienced inspectors earn well over $100,000 annually.
5. Building Estimator
Building estimators develop plans that estimate the cost of a construction project. It's a fantastic option for those who are more comfortable with mathematical calculations. Principal responsibilities include:
Preparing a budget for the project
Getting information about the cost of materials, labour, machinery, etc.
Working closely with other experts and preparing the necessary paperwork
You can earn between $80,000 and $100,000 a year as a building estimator.
6. Carpenter and Joiner
Carpenters and joiners use timber and other materials to make a wide range of structures for buildings. Many carpenters are employed in the construction industry after getting a White Card. Some of them move into other construction roles after gaining sufficient experience and qualifications. Some common carpentry duties are:
Building doors, windows, stairs, cabinets, etc.
Taking measurements of objects
Utilising timber and other materials
Using different carpentry tools and machines
You should have a qualification in carpentry to become a carpenter or joiner. On average, you can make around $50,000 annually in entry-level positions.
7. Plumber
Plumbers are an important part of big construction sites. They are responsible for the installation and maintenance of the building's water supply, gas, and heating systems. Some of the other main responsibilities of a plumber are:
Repairing pipes and other related structures
Ensuring proper drainage by removing obstructions
Effective use of plumbing tools and techniques
Like carpenters, plumbers are also required to have recognised qualifications to work. Some states require a licence as well. On average, plumbers can earn around $65,000 a year at the start of their career.
Certificate IV Building & Construction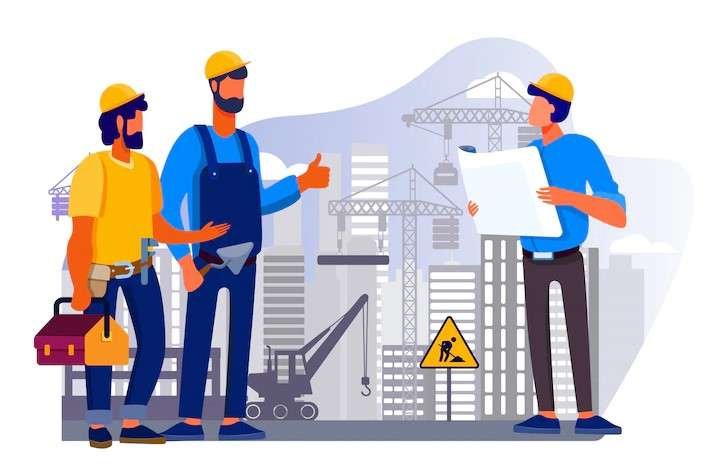 Qualifications like a Certificate IV Building & Construction can add enormous value to your career in the construction industry. After enrolling in these courses, you'll be able to learn about important topics such as:
Construction tools and machineries
Building materials
Building codes
Safety regulations
As mentioned before, qualified builders are in high demand. Therefore, it's wise to obtain a recognised qualification in the field.
Our Final Thoughts
You now know how much builders earn in Australia. You can contact Recognised Training Organisations (RTOs) for additional information about certifications for builders. There are many reputed RTOs all over Australia that offers certifications for builders. A professional builder can also be a great source of information if you know him/her personally.